We've been getting one question very often, which is whether using pancake mix for waffles is a good thing and could you even do that?
Admit it, this came up on your mind at least a few times. We'll at least admit that this idea popped very often in the back of our mind, up until the point we had to do something about it and see what happens.
Looking for a Pancake and Waffle Maker combo? Read here!
In this post, you'll find the answer to the most common question we get, how to make it work, what to pay attention to and even whether if it's worth doing it – so stick around, grab a cup of coffee and enjoy since it's most likely you'll go to your kitchen after reading this post.
Can You Use Pancake Mix to Make Waffles?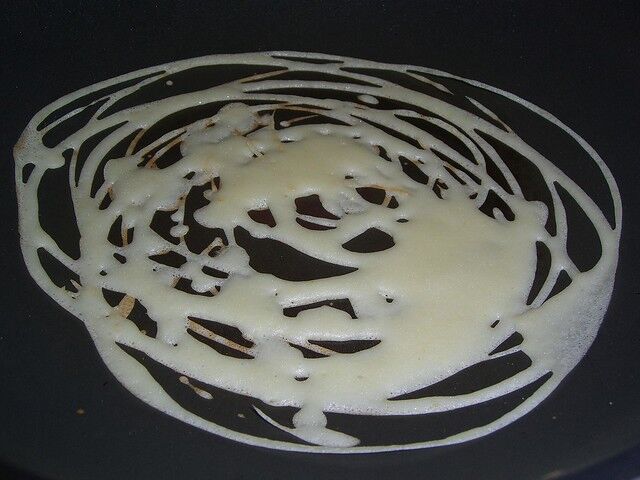 When we have a look at the ingredients necessary to make both pancake and waffle mix, we've noticed that it's pretty much the same thing. Both mixtures are very similar, so common sense would be that it would work without a problem, right?
Well, in theory, yes, but we believe there are quite a few of you who have tried it already. We tried it too and the results weren't the best. Of course, you can get some pretty decent waffles, but that just isn't it, you know?
The problem is in one key ingredient that is able to turn a pancake mix to waffles mix in just seconds, offering plenty of versatility and saving an extra pancake mixture you have left from the last time.
Difference Between Pancake and Waffle Mixture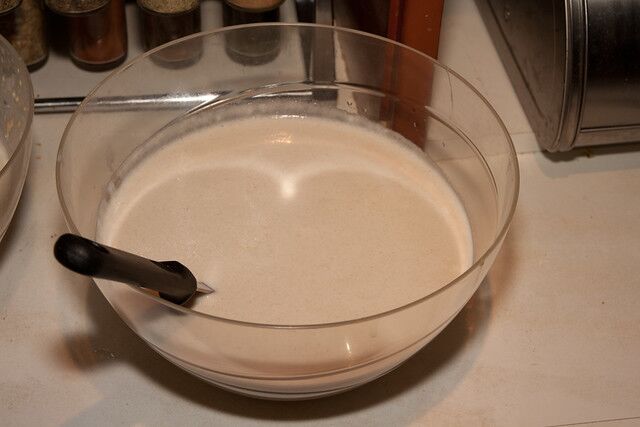 Even though the ingredients might look very similar, if not the same, the end result is quite different, don't you think?
Pancakes can be brown on the outside but they're floppy, soft and even spongy (depending on how you make them). The interior of a package reminds us of a cake, to be honest.
On the other hand, we have a waffle that is crisp on the outside yet very light on the inside. Therefore, a great waffle reminds us of a doughnut.
But when we have a look at the ingredients, quite a lot of the main ingredients are used to make both mixtures, such as:
Eggs
Flour
Leavening
Sugar
And even a lot of people swear that a pancake mixture can't make a great waffle – they're wrong. Once again, it's all about once or two key ingredients that are able to turn your pancake mix into a waffle mix.
Ingredients Necessary to Make Mix Suitable for Both Pancakes and Waffles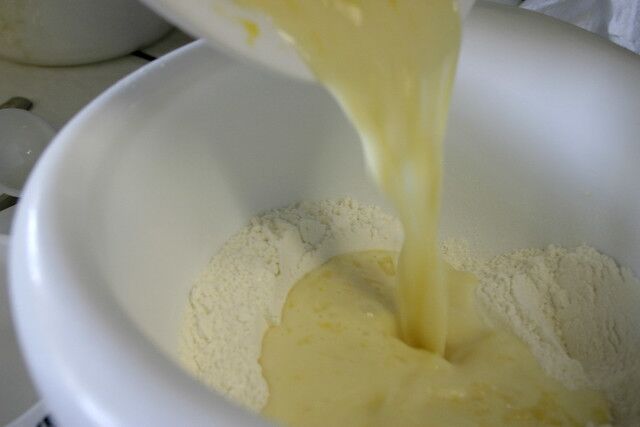 Now when you know the ingredients of both pancakes and waffles, there are still quite a few things you don't know.
What makes waffles so crispy on the outside is a higher percentage of fat which is basically oil. Also, waffles require a higher percentage of sugar for better caramelization.
So when you have a look at the recipes for both waffles and pancakes, it's not about the ingredients that make the difference yet it's about the quantity of each ingredient. And that's where most people make a mistake and give up, even though it's quite simple to use your pancake mix to make great waffles.
And yes, it's possible. People who say it's not possible to turn pancake mix into a great waffle – they definitely don't know about this trick.
How to Turn Pancake Mixture into a Great Waffle Mixture
If you're anything like us, you're probably going to have pancake and waffle mornings, and chances are your kids love it are high.
But we believe that there have been many times when you've created a pancake mix instead of a waffle mix. Or simply had plenty left over of yesterday's pancake mix that would be ideal to use for today's waffles, right?
Now, here's the thing.
If you just use the pancake mix to make waffles, it's not going to work out. Chances are you've already tired and disappointed yourself – but it's not the right time to give up.
However, even before jumping into the instructions on how to turn your pancake mix into a waffle mix – you should know something important. You can turn pancake mix into a suitable mix for waffles, but you can't reverse it.
We know! It's a very unfortunate situation, but hey, you can still do one which is better than nothing, right?
In order to have a filling and delicious waffles from a pancake mixture – here's what you have to do.
Prepare your favorite pancake mixture and cooking oil. Why cooking oil? As said earlier, the main difference between pancake and waffle mixture is the fat percentage.
And what is oil? It's basically a fat which will work perfectly in this case. You can use any other ingredient full of fat to turn your pancake mix into a waffles mix but we find oil to be the most effective ingredient.
All you need is two tablespoons of cooking oil and add it to the pancake mixture. Mix it well and that's about it! You're ready to make some great waffles.
We recommend you to use coconut oil since that's what worked really good with our oatmeal pancake mix, but you can use any other oil.
Conclusion
Even though a lot of people and even sources said that it's impossible to make crispy waffles using a pancake mix – we have proof that it's not impossible.
We know a lot of people wonder whether the waffles will still be as crispy as they usually are – and the answer is yes! You just have to follow the instructions and add enough cooking oil to increase the fat level of the mix.
After that, everything is a smooth sail and you will be able to enjoy your favorite waffles without even realizing that you've been using pancake mix for waffles.