Welcome to Easy Kitchen Appliances!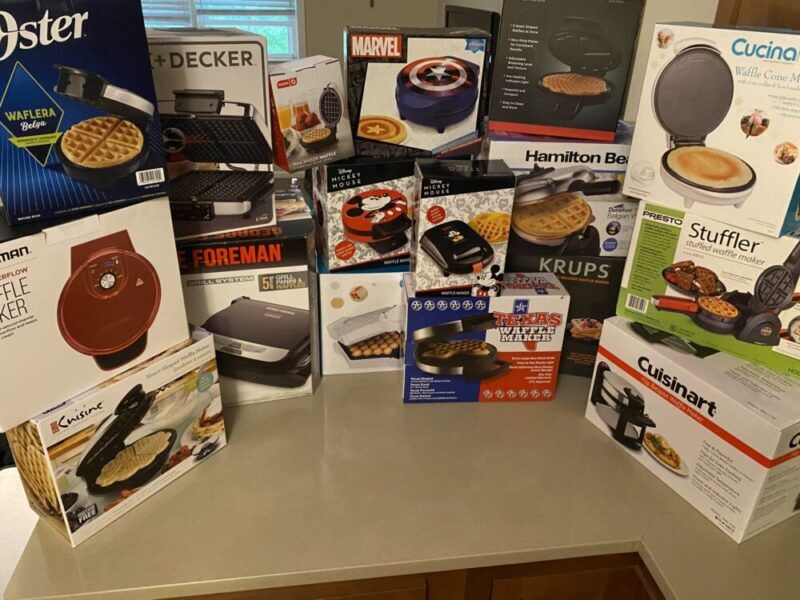 My name is Pedro and I'm a husband, father, and kitchen expert.
Actually, no, I'm no Kitchen Master. I'm a Kitchen NOVICE, but I love food, gadgets, and I love easy.
At Easy Kitchen Appliances, we're always on the hunt for kitchen appliances that make our lives EASY.
I started Easy Kitchen Appliances to share what I've learned about appliances, tips, tricks and hacks with the world.
I work with a great team and we do in-depth research to bring you reviews of the latest and greatest Kitchen Appliances.
Do we really buy and test our own products?
Yes! We absolutely do!
Look at the picture above and you'll see what a typical weekend looks like in my kitchen!
Many of the best waffle makers on the market just waiting to be tested and reviewed!
---
Dario – The Kitchen Hacker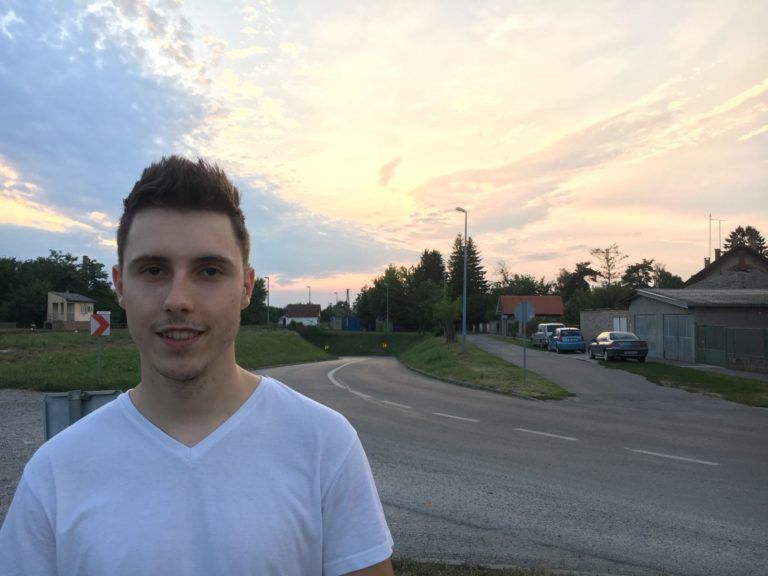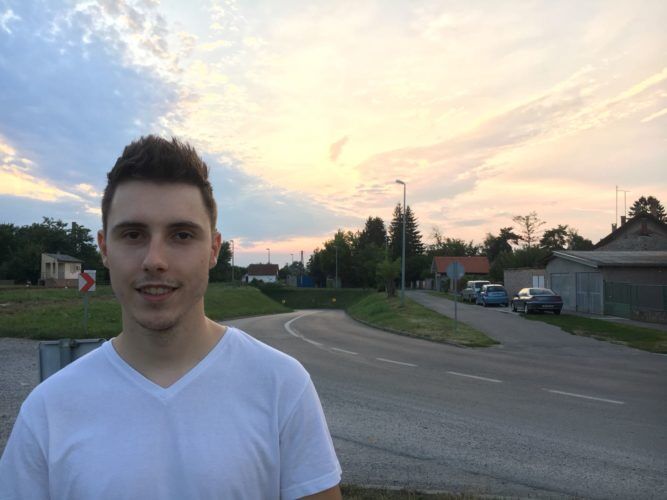 Dario loves combining food and technology. Thereby improving your kitchen experience in cooking healthy yet tasty food. He hopes to inspire others, helping spread the word about "hidden" recipe gems and sharing advice that will help make any appliance selection simple.
---
Gabrielle – The Team Baker

Gabrielle Contos is a professionally trained pastry chef who studied Baking and Pastry Arts at the prestigious Johnson and Wales University. She has taken what she's learned and applied it to numerous bakeries and restaurants along the East Coast. In 2021, Gabrielle joined the Easy Kitchen Appliances team as a recipe creator and reviewer of appliances. Connect with her on LinkedIn here.
---
Why review products that are on Amazon?
Many of the products you see reviewed on this site will contain links to Amazon. These are affiliate links where we'll receive a small commission at no extra charge to you.
This is a great benefit to you for a few reasons.
First, Amazon is the world's largest marketplace. That means that prices are likely to be lower than anywhere else and it means that selection is probably wider than anywhere else.
Second, Amazon's customer service is second to none. If you have any problems with your purchase, even if it wasn't fulfilled by Amazon, they'll do whatever they can to make it right. I'm a frequent Amazon customer and I'm always impressed by their customer service.
Third, Easy Kitchen Appliances brings you unbiased and un-bought reviews.
We don't accept any appliances or products from manufacturers or sellers in exchange for a positive review.
Although Amazon has an extensive customer review system. Still, many times, unhappy customers are offered a full refund in exchange for removing or updating their negative reviews. This often sways people to give reviews that aren't critical enough and that aren't always completely true.
In addition to that, there are Amazon sellers who've been known to "buy" positive customer reviews in order to boost possible future sales.
For all of these reasons, websites like Easy Kitchen Appliances give you the best and most unbiased reviews online.
We can give our real opinions because it doesn't matter to us which product you buy through Amazon.
Because we're reviewing and recommending, not selling, it means that we can be brutally honest with these products.
If you're looking for a place to get started, the following are our Top 10 most popular articles!
Contact Us HERE if you have any questions, comments, or concerns.
– The Easy Kitchen Appliances Team