Some of the best Pound Cake recipes for your Bread Machine
The pound cake is created to be easy! You just toss in a pound of everything that usually goes into cakes and you bake it. Nothing to it. Or is there?
Not all pound cakes are created equal and there is so much more to this, seemingly simple treat. We love our pound cake due to its texture, simple taste, and satisfying quality. Everybody had it as a child and everybody has an idea about how it should look and taste like.
On the other hand, we have machines to do our work now, so you should use your bread machine to make your pound cake. Moreover, life is too short to just eat one version of the pound cake, so here are six ways you can make yours using your bread machine. Simply put everything in, turn it on and be reminded that you have your cake ready for you, but the smell of the freshly baked dough that fills your home.
What's a bread machine? A bread machine is a kitchen appliance that kneads, mixes, and bakes your cake recipe into delicious bread.
There are all different types of bread machine cake recipes. From Hawaiian bread to pizza, from gluten free to milk free. You can make bake pretty much any type of dough in a bread machine.
However, for today, we're focusing on Pound Cakes that you can make in your bread machine.
Don't have a bread machine? Start here.
Simple Pound Cake
It is best to start with the basics, especially if you have never made a pound cake in your bread maker. This is a nice way to get to know your bread maker in this role and to see what works best for you. Moreover, the result will be tasty and can only get better.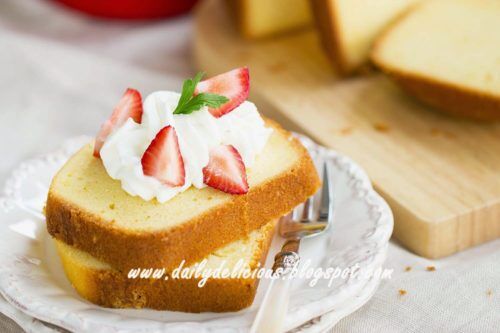 This is also an excellent recipe for those who just don't want to complicate things. There are a lot of people who just don't want to add anything extra to the old and proven, plain recipe. This is a bit of a shout out to all of them! We see you and you are not alone. After all, you can always top this with some cream and garnish.
Honey Pound Cake in a Bread Machine
by CookPad
The secret to this amazing recipe is honey. Not much of a secret, since it is in the title, right? Well, there is another trick to it and that is the pancake mix. When you add the pancake mix into your recipe, you can skip sieving your flour. It just tastes better since the flour in it is much finer.
Naturally, while adding the ingredients of the bread into the baker, add the dry ingredients first and the liquid in the middle. If your baking machine has the Cake setting, use that. If not, just use the setting that makes the white bread. Depending on the machine strength, you could opt for the Quick setting, as well.
Chocolate Pound Cake – Super Chef Bread Maker Recipe
What is the first thing that you want to put in the cake – chocolate, of course. This chocolate pound cake is a real heaven for all the chocolate lovers out there. It is basically a bit, soft loaf of chocolate that you can enjoy with tea, coffee or even topped with a bit of cream, if that is your thing.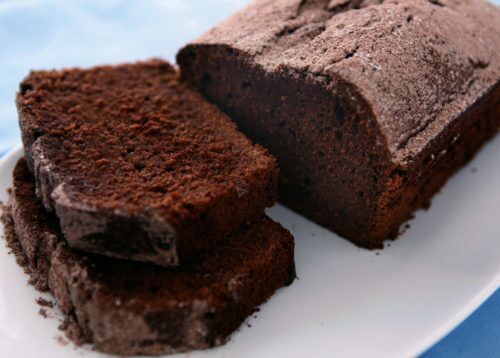 This pound cake is best served when it is all cooled down and even a bit chilled. Those who want to break that intense chocolate flavour a bit will enjoy a cream topping or even a scoop of vanilla ice cream with it. The possibilities are endless, as it lends itself to different versions given that it is so nice and spongy and has this rich flavour.
Starbucks Lemon Pound Loaf (Bread Machine Recipe)
by Starr Planet
That amazing pound cake from Starbucks is what a lot of people are trying to recreate. We all know, more or less, what could be in it, but somehow, it tastes better in a cafe then at home, right? Well, it is time you tried to make it yourself. Even better, start with this amazing recipe and make your own adjustments if you think you can do better.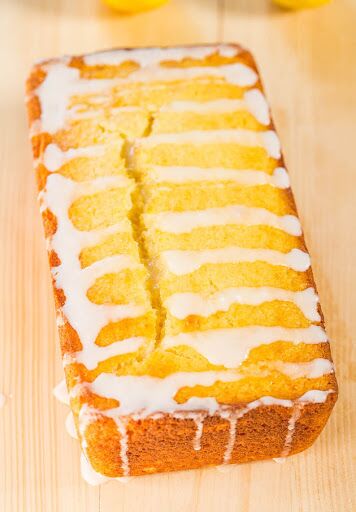 Either way, you will have a nice, citrus cake with amazingly tasty glazing that adds that little extra edge to the overall taste. Lemon is such an interesting twist to the usually sweet taste. Perfect for those days when you want something a bit different.
Apple Cinnamon Pound Cake
Apple and cinnamon in combination are flavors of the winter. They bring back the memories of cozy blankets, crackling fire, snowy winters and pleasant afternoons with hot tea. Whether you prefer tea or coffee, it goes best with a nice cake to accompany it. This apple cinnamon pound cake can be just the thing, especially since you can make it easily using your bread maker.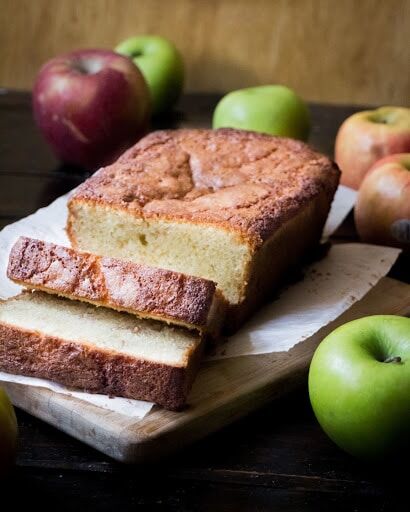 The taste of this cake will greatly depend on the type of apples you choose. Granny Smith will give you a bit more tang, while Fiji will add an extra layer of sweetness to it. Pink Lady are the most commonly used types of apples for this sort of cake, but why don't you experiment a bit and find out what works for you?
Bread Machine Sour Cream and Vanilla Bread
OK, this is not 100% a pound cake, but it is pretty much close. That is why we left it for the end of this list. When you taste it, you will forgive it for not being a purebred pound cake. After all, it is absolutely delightful. If you top it with a bit of strawberry jam, like on this photo, you will definitely have just the perfect winter tread for a Sunday afternoon.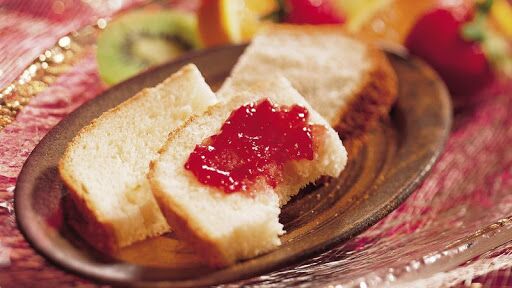 While making this cake, make sure that you don't overdo it with the crust color. Since it is a soft cake, turning on the heat to make the thick crust will ruin its texture and possibly even ruin the entire cake. Opt for the Quick program if you don't have the Sweet or Cake program on your bread machine.
Wrapping up with the best bread machine cake recipes
Keep in mind that the bread flour has more protein, while the cake flour has less of it. More protein in the flour gives more sturdiness to your baked goods. Remember that when choosing flour for your pound cake in your bread machine.
If your cake doesn't work well the first time, try changing the flour you are using. You will soon figure out which one works the best for you.