What kind of rum is best for rum cake?
Rum cake wouldn't be an actual rum cake without rum, right? But would you believe us if we told you that no matter how good of a recipe you have, the quality of the cake will still be determined by the quality of the (dark) rum?
In this article, you won't only find the best rum to make your recipe even better, but you'll find everything there is to know about rum cake in general, along with some links to some of our favorite recipes.
Is there rum in rum cake?
Yes! There absolutely is real alcohol in it. And the quality of liquor that you use makes a big difference and will directly affect the taste of your dessert. Use a cheap liquor and you'll get a cheap result.
Best Rum Brands for Baking Cakes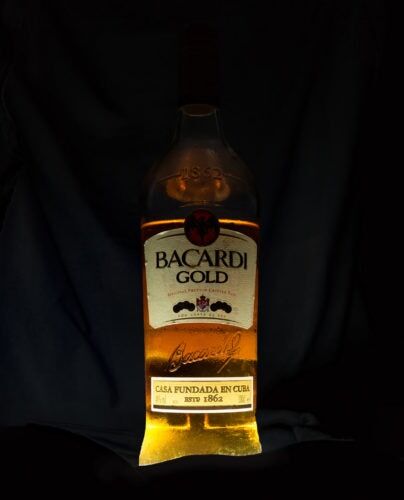 As mentioned earlier, the brand can either make or break your dessert and that's why it's important to find one that tastes good and can improve the cake overall.
We think that by scoping out and going for some of the best rum brands out there, this will result in you getting the most delicious tasting dessert possible. Even though there are many brands that aren't as known as others, we believe that you can't go wrong by going for some of the most well respected brands in the world.
Therefore, here are a few brands that are known for their quality alcohol which is also suitable for baking. You'll also notice that they're all dark rums.
Goslings and Pussers
Captain Morgan
Sailor Jerry
Bacardi Gold
Myer's
Cruzan Blackstrap
Brugal Gold
Now, all of these brands produce a quality liquor that's suitable for baking, therefore, it's all about testing out and choosing the one you like the most.
Where to Buy Rum for Baking?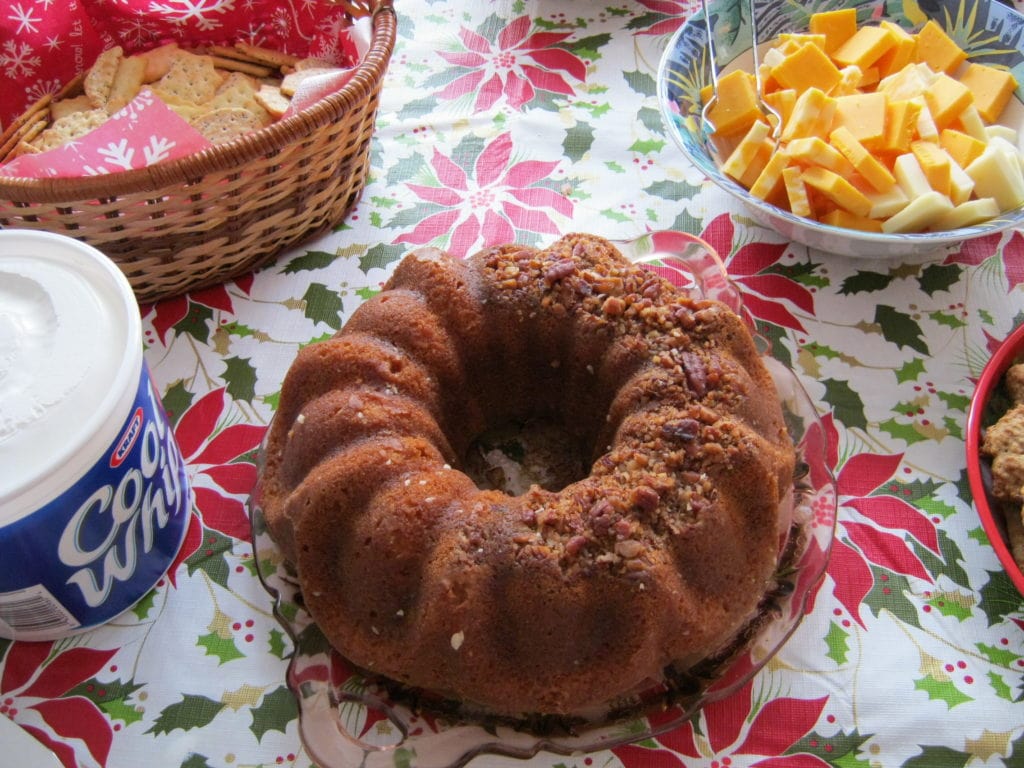 Depending on your location, it might be a hit and miss going to your local store looking for some of the most known brands since most of them come from the United States.
And if you're living outside of the US, there's still a pretty good chance to find the most famous brands, mostly because they're all international and not American companies.
Never settle for generic rums that come as the store's own labeled brand. That's how you get the worst tasting liquor out there, which will definitely drag your recipe down.
With the increase in online shopping, it's not strange to buy kitchen products and can you guess which place is full of the best rum for cakes? It's Amazon.
Amazon is very quick with the delivery, no matter where you live, and you get plenty of options just a few clicks away.
What Else is a Rum Cake Called?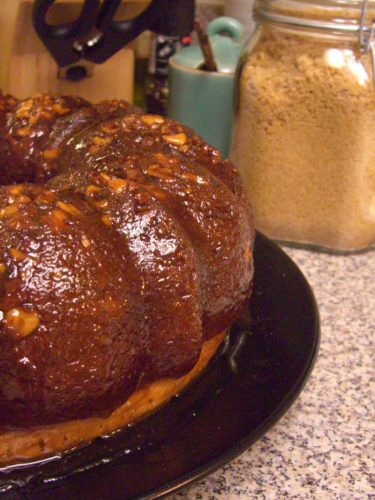 With the number of ingredients we have available today, there are many variations of recipes of a traditional rum cake. Some of these recipes have gone a step further to change or modify some of the ingredients and even its name.
Therefore, we have a Black Cake which has two names (the second name is Caribbean Rum Soaked Fruit Cake) which is exactly what a rum cake is, just with a little bit extras.
Some of the variations of a rum cake that are known are a Golden Rum Cake, Rum Baba, Rum-Soaked Cake, and a few others.
There are even rum cakes named after the brand used such as Bacardi Rum Cake. If you're using a Bacardi rum, we highly recommend you following the suitable recipe then.
Therefore, if you come across a cake that uses a rum as their main ingredient yet isn't called a rum cake, it's likely that it's a variation on this famous Caribbean dessert.
Does Rum Cake Have Rum In It & And Can You Get Drunk?
When people ask whether a rum cake has a rum in it, they actually mean whether the actual drinking, off the shelf alcohol is used or if there's a specially processed one for food use.
While we aren't sure if a processed rum for food use even exists, we can tell you that the actual drinking rum is used for rum cake.
Not every rum will be a great fit though. We find dark rum to be the top choice for baking a desert needing rum.
What's great is that there are different types of dark rum which offer a different taste and you'll find anything from a very rich taste to light & subtle one.
It definitely has a rum in it, and if you're wondering if you can get drunk eating plenty of rum cake – the answer is yes! The rumors about alcohol getting neutralized are just a myth and a baked rum cake still has enough alcholol in it to make you drunk. But you have to eat A LOT of cake to get there!
Does Rum Cake Need to be Refrigerated?
Usually, only whipped cream and custard-like fillings are refrigerated. However, cakes that only consist of butter along with some other ingredients don't need to be refrigerated.
Rum cake doesn't need to be refrigerated for a few reasons. Actually, it's considered to be a great long lasting cake to sit out on the counter for a long time thanks to the sugar and rum that increases its shelf life.
There's one more thing you should remember. A glaze is much less likely to be damaged than frosting, so you can feel free to leave it out of your fridge and still be confident about it.
But if you like cold cake, there is no reason to not put it inside the fridge for a few hours.
A few of our favorite recipes from around the web –
If you grew up in the Caribbean, then this is going to be a recipe like mom used to make!
This is a coconut rum bundt cake that is a special recipe based off of a popular premade dessert.
It's a pretty straightforward recipe and involves yellow cake mix, vanilla pudding, eggs, butter, sugar, water, vegetable oil, and shredded coconut.
This is a recipe that you'll love, but to get the full recipe and instructions, you'll have to click on their site!
This is a recipe by Kitchen Magpie and features pecans on the cake. I'm sure that you can also substitute for walnuts instead of pecans if that's your preference.
Still, whether you use walnuts, pecans, or some other type of nut, this recipe will give you a perfect desert for the holidays.
This recipe is also based off of a premade brand. And also needs yellow cake mix, crushed walnuts, vegetable oil, and vanilla pudding mix.
Preheat oven to medium heat, grease and flour your bundt pan, then follow the instructions on the site for one of the perfect cake recipes that you'll see online.
The Easy Kitchen Appliances Special Rum Cake Recipe
This is an amazing Dominican Brugal Recipe that is often created for the Christmas holiday season.
1 cup chopped walnuts or other nuts
1 18.5 ounce box of yellow cake mix
1 3.75 ounce vanilla pudding mix
4 eggs
.5 cup cold water
.5 cup oil
.5 cup Brugal dark rum
Mix the cake batter the ingredients together. Cook in bundt pan at 325 degrees Fahrenheit for one hour, then let it cool down and remove from the pan. Once it's fully cooked then glaze it.
Glaze ingredients:
.1 stick of butter
.25 cup water
1 cup sugar
.5 cup Brugal dark rum
Melt the butter in a saucepan, then stir in the water and sugar. Boil five minutes while stirring.
Remove from heat and add liquor. Use a carving fork to poke holes in the top and sides of the cake.
Slowly spoon glaze over all of the cake. It'll take a while for the cake to soak up all of the glaze. You might have to let it sit for about five minutes or so in order for it to absorb the glaze.
Pair with a small, strong cup of coffee and enjoy!
Can Rum Cake be frozen?
Yes! It can absolutely be frozen. Many people will make a large batch and then freeze some for later on throughout the year. Just make sure that you put it in the refrigerator a couple of days before you intend to eat it, that way it'll be fully defrosted.
Conclusion
Rum cake is a delicious Caribbean dessert that your friends and family will all love. But in order to bake the perfect cake, you'll need the perfect rum for it. Rum extract just won't give you the rum flavor that you need. You need the real thing!
We hope that this post has been helpful and that the questions we've answered will bring some clarity and make your next rum cake the best one so far!