How to best use your toaster oven
A quality toaster oven is a wonderful and innovative kitchen appliance that combines two of the most used kitchen appliances which are – as you can guess – a toaster and an oven.
Think of it this way, not only can you make toast, but you can bake french fries or cookies, too!
If you aren't spending many hours cooking, yet you could use some extra space in your kitchen, getting rid of the traditional oven and replacing it with a countertop toaster that still offers a number of different toaster oven uses could be useful for you.
Or maybe it's just to too much trouble (or too expensive) to warm up a huge oven just in order to bake a small or quick meal.
Even though toaster ovens tend to be very compact, they can still do almost everything a conventional oven can.
Sometimes, being small can be an advantage. They can contain heat more efficiently and therefore be more accurate at baking while doing it more inexpensively.
This is especially true when it comes down to exact measurement needs like when baking specialized bread.
They're versatile, and they are definitely not going to limit your creativity and cooking skills. Therefore, in this article, find out what can you use a toaster oven for and why it might be a great choice to makeover or in addition to your traditional oven.
The Versatility of a Toaster Oven
Other than cooking your favorite dish with the help of a toaster oven and then forgetting about it until the next time, a toaster oven can actually be more useful than you think.
Even by judging the design of a toaster oven, it goes in the favor of the user – requiring less space, yet still providing a decent cooking experience with a lot of versatile options.
What's even better is that, nowadays, toaster ovens are equipped with a lot of technology features that even improve the use and add even offer even better benefits and an advantage.
By comparing the regular sized oven and a toaster oven, the only advantage of a regular sized oven is its size. But for some people, the size can be a disadvantage (if you own a small kitchen).
You can already do a lot more with a toaster oven than with a regular sized oven, and with the help of the technology, modern features allow us to take things further and have a better option available at any moment.
Toaster Oven Features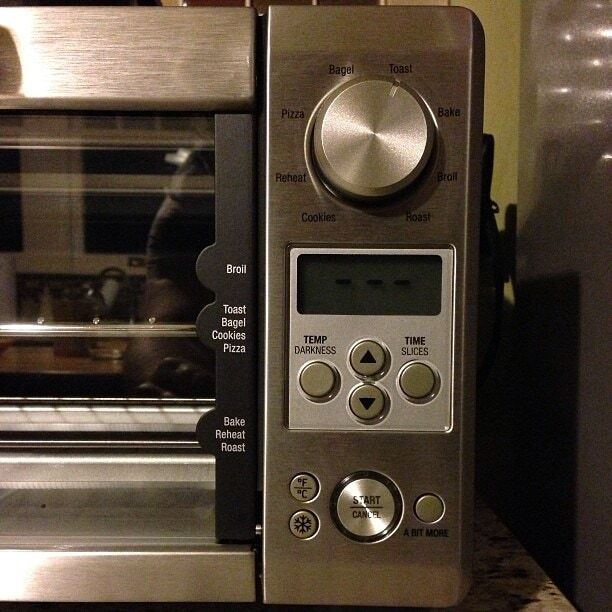 Toaster ovens come with a bunch of features, and if you aren't on a budget, you'll see that some of the pricier models are equipped with so many features that it might be hard to get a hang of it at first. However, as you use the toaster oven, you'll learn your way around and yet have even more options available – which is a positive thing.
As mentioned earlier, with the help of technology, features we have today are helping us take things further, and here are some of the most common features you can find in a toaster oven:
2-in-1 toaster and oven combination
The toaster has a shade selector
Timer with auto turn off the function
Can still fit a 9″ pizza
Still has two rack position
Easy cleaning with a slide-out tray crumb
Saves space
Works more efficient and faster
These are just some of the features which make some of the countertop ovens ready to replace your traditional oven right this moment.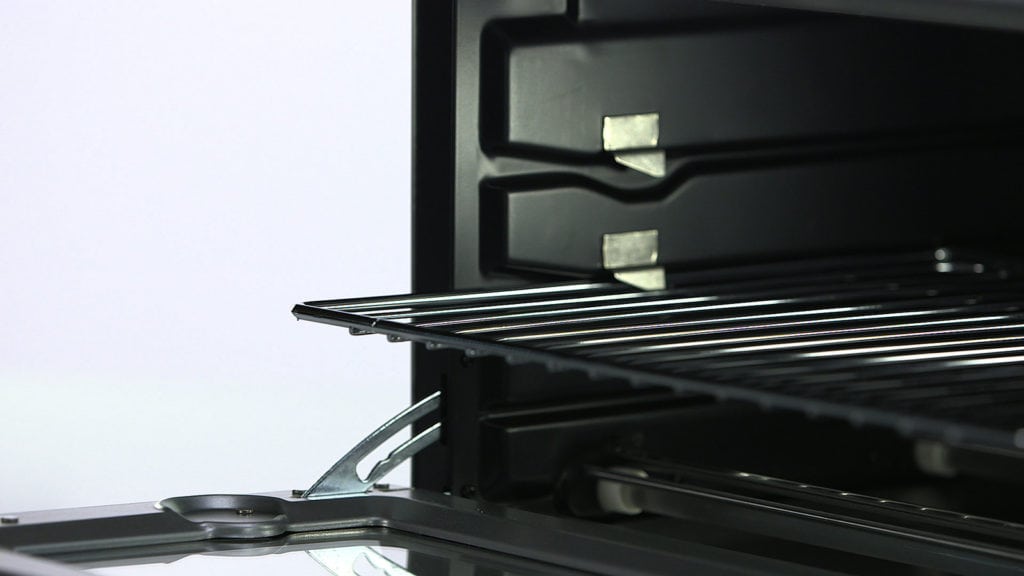 You might be wondering why features are important? Well, the features are important because, without them, we couldn't use a toaster oven for as many things we use it for today.
Toaster Oven Uses You Didn't Know About
In case you already have a toaster oven, it's most likely you've already found yourself experimenting and doing things you haven't usually done with your traditional oven. And that's why you are here, which is perfect.
However, if you're looking to buy a toaster oven, you're also in the right place because you will find out what else can a toaster oven do and a traditional oven can't.
Other than cooking your meals and having to use a toaster separately, with a toaster oven, you get a combination of an oven and a toaster which speeds up the time and saves space.
However, with toaster oven, you can warm plates, toast nuts, make smaller batches of cookies without wasn't a lot of energy, cook side dishes such as stuffing, and roast smaller batches of meat.
You can even re-heat leftovers very quickly, which isn't common practice with a standard-sized oven. Therefore, replacing your oven, toaster, and microwave with one appliance is an amazing deal if you ask me.
Defrosting ingredients, baking potatoes, melting cheese, and even broil anything you wish is an option.
As said earlier, with its compact size yet a lot of innovative features, a toaster oven is definitely a great way to modernize your kitchen and use it to the fullest.
A Disadvantage You Should Pay Attention To
While you get the chance to make the most out of your toaster oven, improve the way you use your kitchen, and the way you cook, you still can't do some things with a toaster oven – and you should be aware of it.
One of the biggest disadvantages that can affect your cooking and baking is the problem of low thermal mass.
In a standard-sized oven, if you reach a temperature of, let's say 400F, and you open the door, the temperature will fall slightly below 400F and will be able to reach 400F in just a minute.
However, due to the compact size of a toaster oven, if you open a door at such temperature, the heat will go below the desired heat a lot more than it would with a standard-sized oven.
Therefore, it will take longer to reach the set temperature again, and if you are used to opening the door quite often during cooking – toaster oven won't be able to provide efficient results.
Conclusion
If you're a regular oven user and don't require any specifics, a countertop toaster oven might be a great choice for you to even replace your oven and bring in a more compact and tech-friendly kitchen appliance.
However, for some people, a countertop toaster oven was able to replace 3 appliances and only offer one, which is a perfect solution when there's basically no space at all. Such toaster oven uses really could save a lot of time and energy.
Simply think about your needs and features you'd need and then have a look at some of the best toaster ovens to find the most suitable oven for your needs.
Cover photo from Flickr by Doug Waldron