In a hurry? Our top choice for the best cast iron griddle is the Lodge Pro-Logic 12-inch Square Cast Iron Griddle. Its durability, dual handles, large cooking surface, and high customer satisfaction make it our top choice.
Best Cast Iron Griddle for your kitchen
A cast iron griddle is a great addition to any kitchen.
It provides even heat distribution, making it ideal for cooking pancakes, eggs, and bacon.
In addition, the smooth surface of the griddle prevents sticking and makes cleanup a breeze.
Best of all, cast iron griddles are quite affordable, making them a wise investment for any budget-conscious cook.
When shopping for a cast iron griddle, be sure to look for one that is seasoned and has a non-stick surface.
These features will help extend the life of your griddle and make it easier to use.
With a little care, your cast iron griddle will become a staple in your kitchen for years to come.
And yes, cast iron griddles really will last for years to come considering the cooking surface, cast iron!
Cast iron is one of the most durable materials that you can find. That means that even an inexpensive cast iron pan will last you a lifetime if cared for properly.
Best Cast Iron Griddles (Reviews & Top Picks)
10.6 inch Cast Iron Griddle Plate
Commercial Chef Round Cast Iron Griddle
Cuisinart Pre-Seasoned Cast Iron Griddle Pan
Backcountry Cast Iron Skillet/Grill/Griddle
Lodge Cast Iron Grill Pan
Cast Iron Stove Top Griddle Set with Griddle Accessories
Lodge Pre-Seasoned Reversible Cast Iron Griddle
Lodge Pro-Logic 12 Square Cast Iron Griddle
Weber Gourmet BBQ System Griddle
Cast Iron Griddle Buying Guide
A cast iron griddle is a versatile kitchen tool that can be used for cooking a variety of food items.
If you are in the market for a cast iron griddle, there are a few things you should keep in mind in order to choose the best one for your needs.
First, consider the size of the griddle. A larger griddle will be able to accommodate more food, while a smaller one will be better suited for cooking smaller meals and will be quicker to heat up.
Second, think about the shape of the griddle. Round cast iron griddles are great for pancakes and other breakfast foods, while rectangular ones are perfect for grilled cheese sandwiches and other lunchtime fare.
Finally, pay attention to the preseasoning on the griddle.
Some cast iron griddles come preseasoned with vegetable oil, while others do not.
Preseasoned cast iron griddles will be easier to care for and will require less seasoning before use, but they may also cost slightly more.
With these factors in mind, choosing the right cast iron griddle for your needs should be a breeze!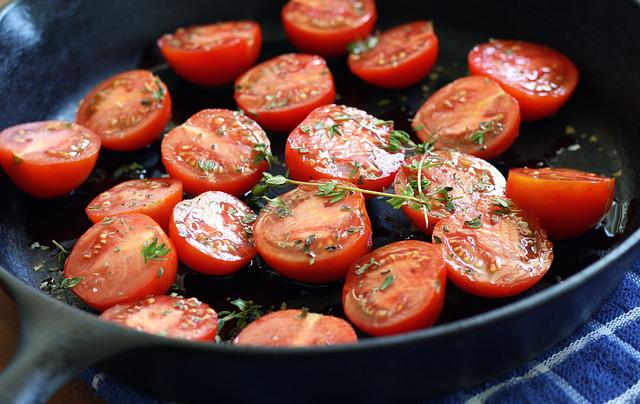 What do you cook on a cast iron griddle?
A cast iron griddle is a great option for cooking a variety of food.
You can cook everything from pancakes and eggs to burgers and steaks.
The best part about a cast iron griddle is that it evenly distributes heat, making it perfect for cooking anything that needs to be cooked evenly.
Another benefit of a cast iron griddle is that it is very durable and will last for many years with proper care.
How big of a cast iron griddle do you need?
As big as will fit on your stovetop!
The bigger the cast iron griddle, the longer the cooking surface will take to heat up. But also bigger cast iron skillets will fit a lot more food.
A smaller cast iron griddle pan might fit less food, but will heat up quicker and be easier to handle.
You'd be surprised at how much heavier a cast iron pan is when it's filled with food and how hot the handle can get.
I was once cooking a lot of eggs in my cast iron griddle pan and I used a towel to pick it up and move it into the oven (because cast iron griddles are oven safe).
Unfortunately, I didn't grab it properly and burned my hand.
I instinctively dropped it and cracked my glass cooktop! It cost me $200 to replace it.
I might have saved my hand but cracked my stovetop and learned a valuable lesson. Using cast iron on a glass cooking surface is definitely a risky maneuver!
Bare Vs. Enameled
Enameled cast iron pans combine numerous different materials in order to produce a cast iron pan that is just as durable (supposedly) while being much lighter and easier to handle.
In reality, though, most people will say that nothing beats pure bare case iron.
And although cast iron construction is very heavy, it's extremely durable and will really last a lifetime if properly cared for.
How to a clean cast iron surface
If you've ever cooked with cast iron cookware, you know that they're virtually indestructible. But that doesn't mean cast iron doesn't require some upkeep.
Here's how to clean your cast iron griddle pan and keep it in tip-top shape.
First, if there's any food stuck to the pan, you can usually loosen it by heating the pan up and then using a spatula to scrape it off. Or scrape off the food while the pan is still hot.
This is usually enough to keep it clean.
if your pan is particularly dirty, you can scrub it with a stiff brush and some warm water or a little bit of soap. Just make sure you rinse it well and dry it completely afterward with a dry paper towel.
Finally, to season the pan, simply rub it with a thin layer of oil or fat and then heat it in the oven for about an hour.
This will help to prevent rust and keep your cast iron pan looking like new.
You don't always have to season it after each use, but doing so every once in a while helps keep it nonstick.
Also, do NOT use steel wool or a harsh nylon brush to scrape your pan unless it's in really bad shape has has gone years without care.
For a more detailed explanation on caring for cast iron cookware, see here.
Are most cast iron griddles better than nonstick ones?
There's nothing wrong with a regular pan with a nonstick coating. My go-to pan is currently a pan with excellent heat retention, easy grip handles, and it has a ceramic nonstick surface.
Still, a durable cast iron griddle or pan definitely has its place.
Cast iron skillets cook food with a certain flavor or texture that is hard to find anywhere else.
They can also be used on a grill or over a fire when outdoor cooking.
Overall, one is not better than the other. Both have a place in your kitchen.
How do you keep a cast iron griddle from sticking?
If you bought pre-seasoned cast iron cookware, then it's already nonstick, at least for the time being.
Periodically, you will have to season it again.
However, there are two practical things that you can do to help keep your best cast iron griddles with a nonstick surface for years to come.
First, make sure that you're cooking at medium heat or high heat.
Cast iron cooking surfaces have great heat distribution.
However, a large cooking surface just needs more time to heat up and requires more heat to get there.
So keep your oven mitts close and make sure that you're heating up your cast iron griddle pan really well before putting your food on there.
Second, you have to use fat in your cooking.
Fat is the secret ingredient that makes food taste great and keeps it from sticking.
Whether it's Avocado oil, Olive oil, Vegetable oil, butter, bacon grease, or lard, you have to have some element of fat in your dish.
This is especially true if you're cooking something that doesn't have fat naturally in it.
Wrapping up – Best Cast Iron Griddle
We hope you enjoyed this article where we highlighted some of the best cast iron griddles on the market and shared some buying tips.
If you found the cast iron skillet or griddle for you, let us know in the comments!