There has been a lot of confusion going on regarding the difference between a convection bread maker and a regular bread maker.
How do you know what the difference is? Is there any? And most importantly – which is a better choice for what you need?
In this article, you'll find everything you need about both bread maker types, their advantages & disadvantages, and also the easiest way to determine which bread maker type is a better fit for your needs.
Therefore, if you have even a single doubt about any of these two types of breadmakers – feel free to stick around and learn something today which then might help you in the future.
What is a Convection Bread Maker?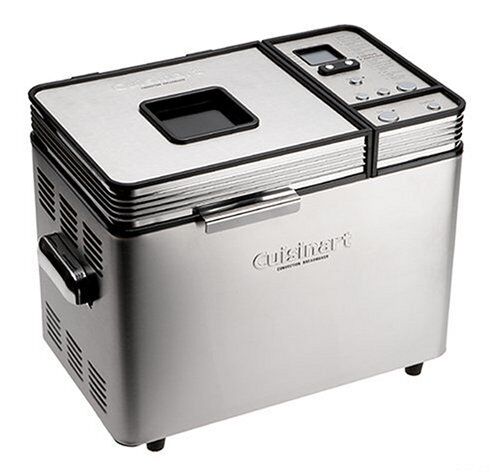 A convection bread maker is a newer bread maker type that comes with all the standard bread maker features, however, it includes one additional feature.
This additional feature is a convection heater. Convection heating produces a better temperature that is more evenly spread.
You might have seen convection ovens for sale. They must have a convection heating feature in order to produce the same or even better results than a regular oven.
Therefore, this feature has been tried with bread makers and it has proved to be very efficient. Since it's a newer feature, this is likely the only technological improvement in convection bread makers over regular bread makers.
This might make convection bread makers a little bit more expensive when compared to regular bread makers – but they're totally worth it.
We highly recommend that you go for a convection bread maker if you aren't on a strict budget. Also, we assume that as years go on, you will be able to see a lot more convection bread makers on the market and a lot less regular bread makers.
What is a Regular Bread Maker?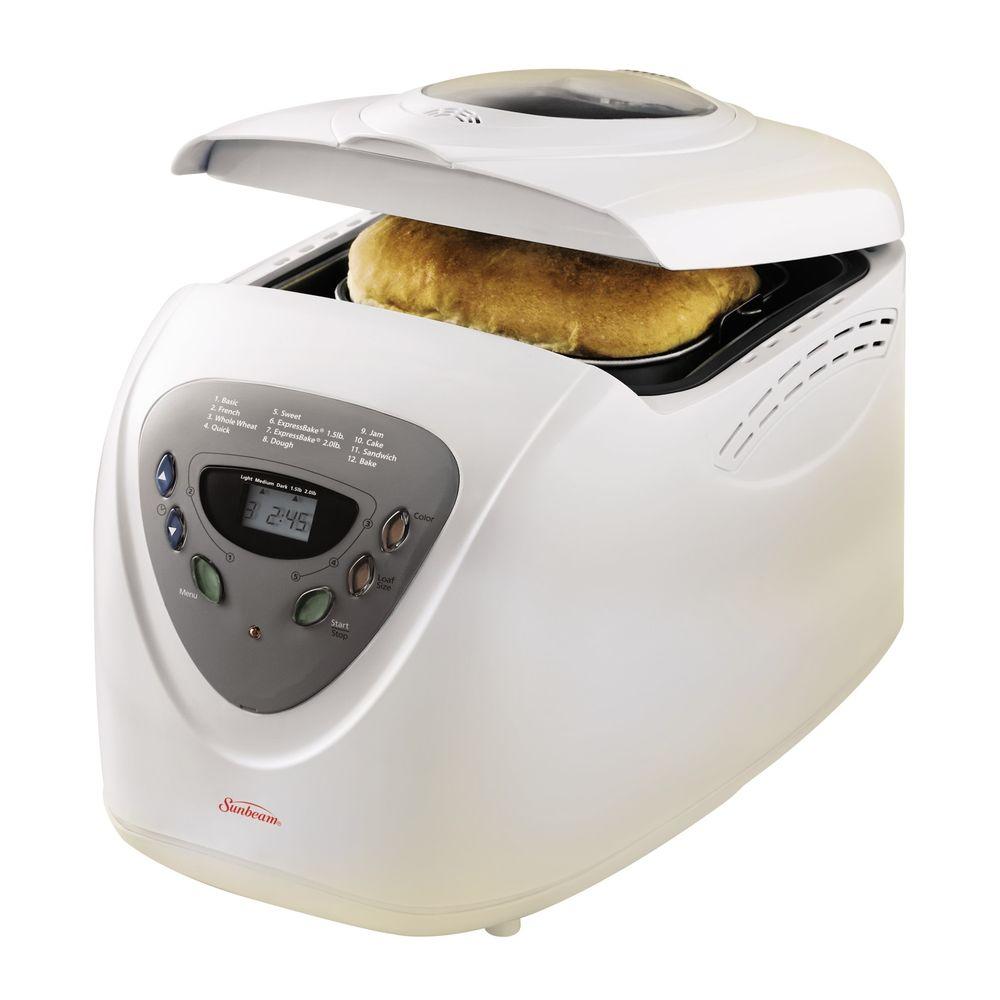 A regular bread maker is exactly what everyone is used to. It's a bread maker that doesn't feature convection heating, it solely relies on the heating elements installed in the interior of the maker.
Depending on the budget you for a regular bread maker, you will find anything from the most affordable regular bread makers that are very limited when it comes to features – to really advanced models.
If you're looking for a simple bread maker that will do the job just right, and you don't require any additional features – we highly recommend a normal bread maker. It's simple, reliable, and can still do the job you're looking for.
However, if you're looking to get a more advanced bread maker, we think it's a better idea to invest money into a convection bread maker since it provides better results and often comes with better features.
Biggest Differences Between a Convection and Regular Bread Maker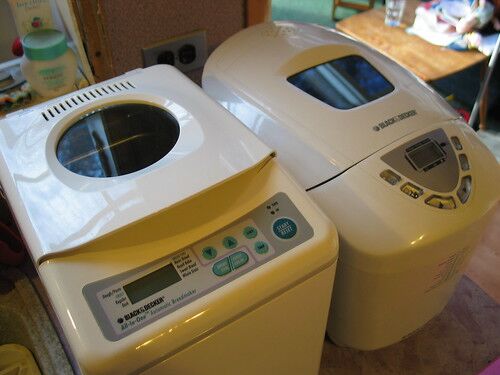 As you can tell by now, the biggest difference is the way these two bread maker types operate is how it heats.
Convection bread makers are able to be more effective with their heating since the convection fan circulates warm air inside the bread maker, instead of solely relying on the basic heating elements to do the job.
Not only can convection bread makers produce much better results in a lot shorter period of time – they can help achieve a better bread texture, crust, and color.
Most of the time, convection bread makers are a bit bulkier than regular bread makers, but manufacturers are creating unique designs which will make convection bread maker a bit more compact in the future.
What we noticed by reviewing different models is that convection bread makers almost always feature a Keep Warm feature. It's a bit hard to find a regular bread maker with Keep Warm function, but it's still not impossible.
Some people say that convection bread makers can be a bit too dark on the crust color, so most users decide to stay with light to medium crust color setting. However, if you're someone who prefers darker bread color – you might love what convection bread makers offer.
However, one of the biggest differences between these two bread maker types is the number of settings/options that come preinstalled. We find that convection bread makers offer a lot more presets to choose from than regular bread makers.
This might be just because of the extra technology involved in the making of convection bread makers – but it's always good to have a few more options.
Another feature that can't be seen in regular bread makers yet only with convection bread makers is the power failure backup. In case you run out of power during the baking process, the convection bread maker will keep your current cycle in its memory for an additional 10-15 minutes. And if your power returns before this power backup time is over – your convection bread maker will continue its cycle as if it never stopped.
Audible tones are another feature many convection bread makers often have, but it's not out of place to see it in regular bread makers either. Everyone loves to be notified when their bread is done rather than spending hours next to the bread maker hoping it finishes, right?
One thing you don't have to worry about is a delay timer – which is featured in both types of bread makers.
Which Bread Maker Should You Get?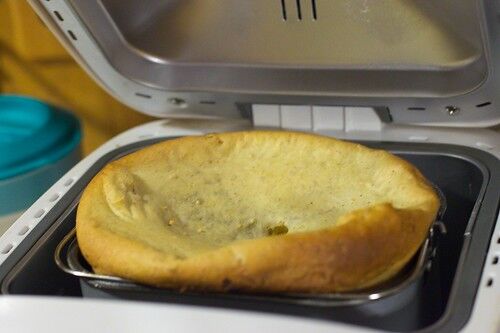 Depending on your needs and preferences are, you still have to consider a few things before you actually make a decision.
Whether you already know if you will go for a regular bread maker or a convection bread maker – you will have to always consider other factors such as:
Type (Regular or Convection)
Number of preinstalled features
Design durability and compactness
Loaf size
Timer length
Included accessories
Brand and model
Additional features
Ease of use
These are some of the most important things to look out for no matter which bread maker type you're looking.
---
If you are someone who is intrigued by the technological advancements – you should definitely go for a convection bread maker. Not only they provide another way of distributing the heat more evenly inside the bread maker, but they often come with a lot more features than regular bread makers.
We believe that convection bread makers will continue getting better and far surpass regular bread makers in the next decade until the point convection bread makers become known as the standard bread makers.
On the other hand, if you are someone who is just getting the first bread maker and wants to give homemade bread a try – regular bread maker is a great way to start. It's also one of the easiest ways to start since it doesn't have too many features, yet has the most important ones available.
Also, if you are not interested in any additional features the most modern Kitchen Appliances offer – your ideal choice would probably be the regular bread maker.
Best Convection Bread Makers
In the past few years, we've tested and reviewed a lot of bread makers, both convection and regular ones – and therefore, we have a lot of other posts that might be interesting for you. Therefore, we will include them so you can directly find suitable bread makers for your needs.
Therefore, some of the best convection bread makers are:
Best Regular Bread Makers
There are far many more regular bread makers on the market, and since most of them are very affordable – they make a great addition to any kitchen.
Here are some of the best brands that produce regular bread makers. No matter which one you go for – you won't be disappointed.
Why Should You Make Your Own Bread at Home?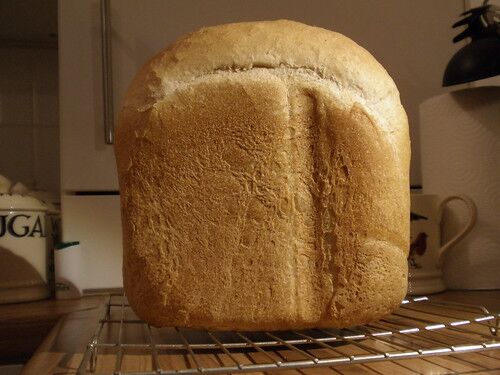 One of the most important reasons why you should make your own bread at home is because you get to choose your own ingredients and make any type of bread you can think of.
A lot of people swear that you are always able to make healthier bread at home, we believe the same.
Of course, let's not forget about the freshness of the bread you bake. With the help of even the most basic bread maker model – you can take advantage of a delay timer so you wake up to a smell of freshly baked bread in the morning.
Homemade bread is also known to last quite longer than the commercial bread you buy at the bakery or at the store. Not to mention the lower cost of making your own bread. Some people definitely save a lot of money by making their own bread at home, especially if you're looking at making bread that is Gluten Free or with specialized flour.
Since you have a complete choice at your hands, your bread can get as versatile as you wish.
If you choose your ingredients wisely, not only you will be able to make healthier bread at home, but it will also be more nutritional. We highly recommend you use 100% whole wheat flour if you are looking to create the healthiest bread possible.
And lastly, the enjoyment of creating your own bread, putting your own bread at the table, and eating it with your favorite dish – the feeling is incredible. You might not know it now, but trust us, once you make your first bread – you will never go back to the bakery.
Conclusion
No matter which bread maker type you go for, I'm confident that you'll enjoy the excitement of creating your own bread. Being able to make a variety of bread is definitely something that turns people to begin baking their own bread.
If you're just starting out, you don't have to overthink your bread maker choice. Going with a regular bread maker is an ideal choice that will help you get your first steps done and enjoy your own product.
However, if you're all about technological advancements – we highly recommend you spend a bit more money and go for a convection bread maker.
If you still aren't sure which bread maker model or type you're looking for, have a look at our best bread machines.
After all, if nothing works out – feel free to leave us a comment down below and we will help you find your ideal bread maker!