Just like with anything in the world, there are good and there are bad products. Mediocre products might not be the worst ones out there – and if you're trying to learn how to select the best frying pan for you, you're in the right place.
Quality frying pans might be a bit more expensive, but they're a lot better option in the long run if we consider the price to value ratio.
On the other hand, even if they weren't a better option in the long run – they'd still make a lot more sense since they still provide a lot of value.
Keep on reading as you'll be able to learn how to choose a good frying pan below, but also why is it important and what are some of the benefits you can expect to notice!
Why is it Important to Have a Good Frying Pan?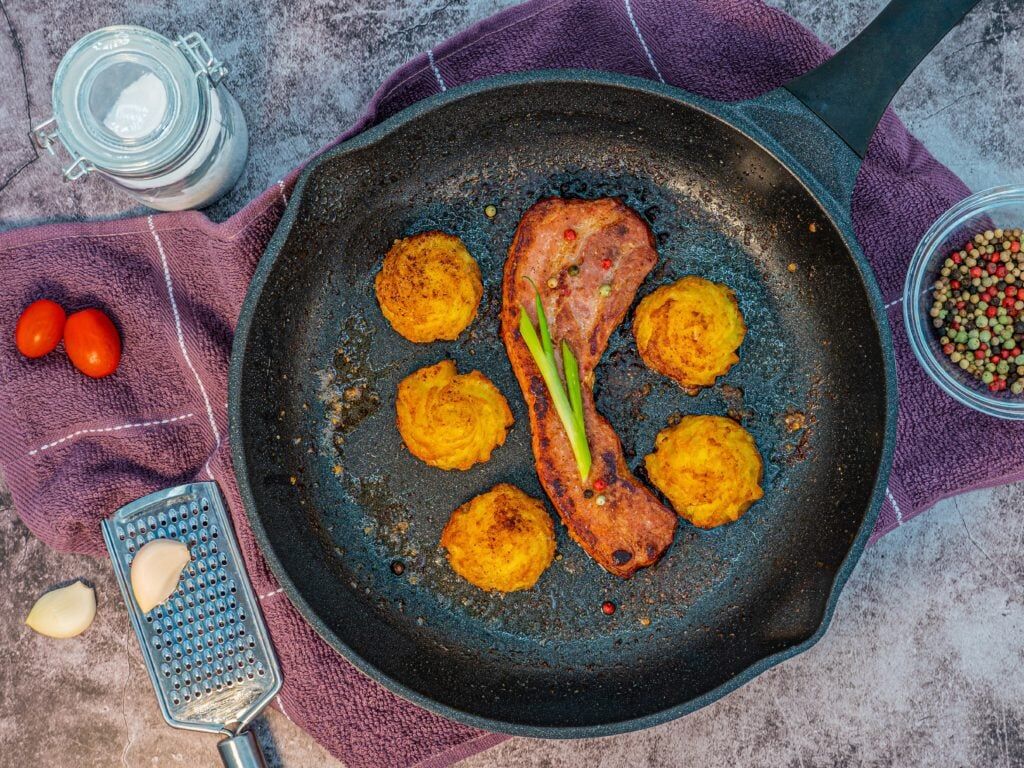 Not only good frying pan can improve cooking efficiency, but there are also a lot of health factors involved that you should consider.
A quality frying pan can also ensure that the heat distribution is even and reduce the waste of heat – no matter the type of stove you use.
Along with important health factors, there are also safety hazards that can be prevented with the usage of quality frying pans.
The number one safety hazard is the handle that can either get way too hot during cooking or it can come off of cheaper frying pans just weeks after they're first put to use.
Of course, this doesn't mean that you should choose only the best frying pans out there that professional chefs use – but understanding the quality and finding a good balance between the high price and the value is best in the long run.
Benefits of Quality Frying Pans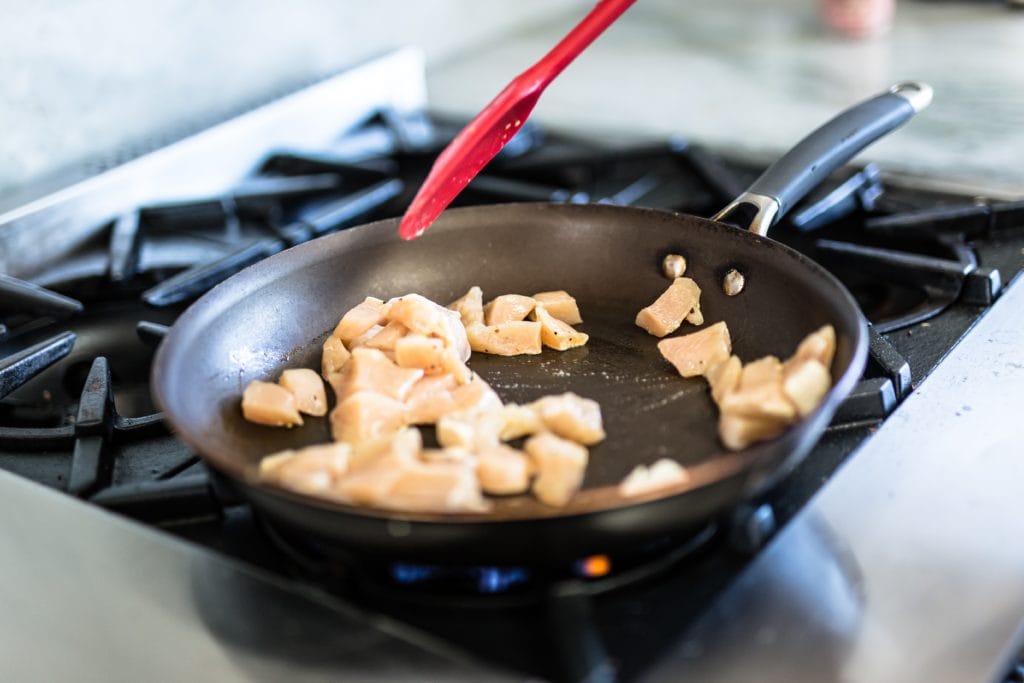 Even though we've described some of the important things as to why you should invest in a quality frying pan – there are many more benefits that you will experience as a cook.
Of course, the earlier mentioned factors can definitely be considered a benefit.
But when it comes down to cooking and food preparation – one of the first things you will notice is less sticking to the pan.
With that being said, you'll also notice that it's a lot easier to clean the pans or grease inside the pans after cooking. Even though most frying pans are dishwasher safe nowadays – quality frying pans can just last longer even if you clean them in a dishwasher every time after use.
However, there's one thing that not many people know about. Good and quality frying pans can reduce the need to cook with oils or fats. You've read it right!
No more oil or fat with your breakfast eggs or oil mixed up with the pancake mixture.
As you use the quality frying pan a couple of times, you'll definitely notice better build quality – especially when it comes down to the very important handle.
The cooking experience will have an overall improvement and you'll notice it every single time you use the pan.
How to Choose the Best Frying Pan for you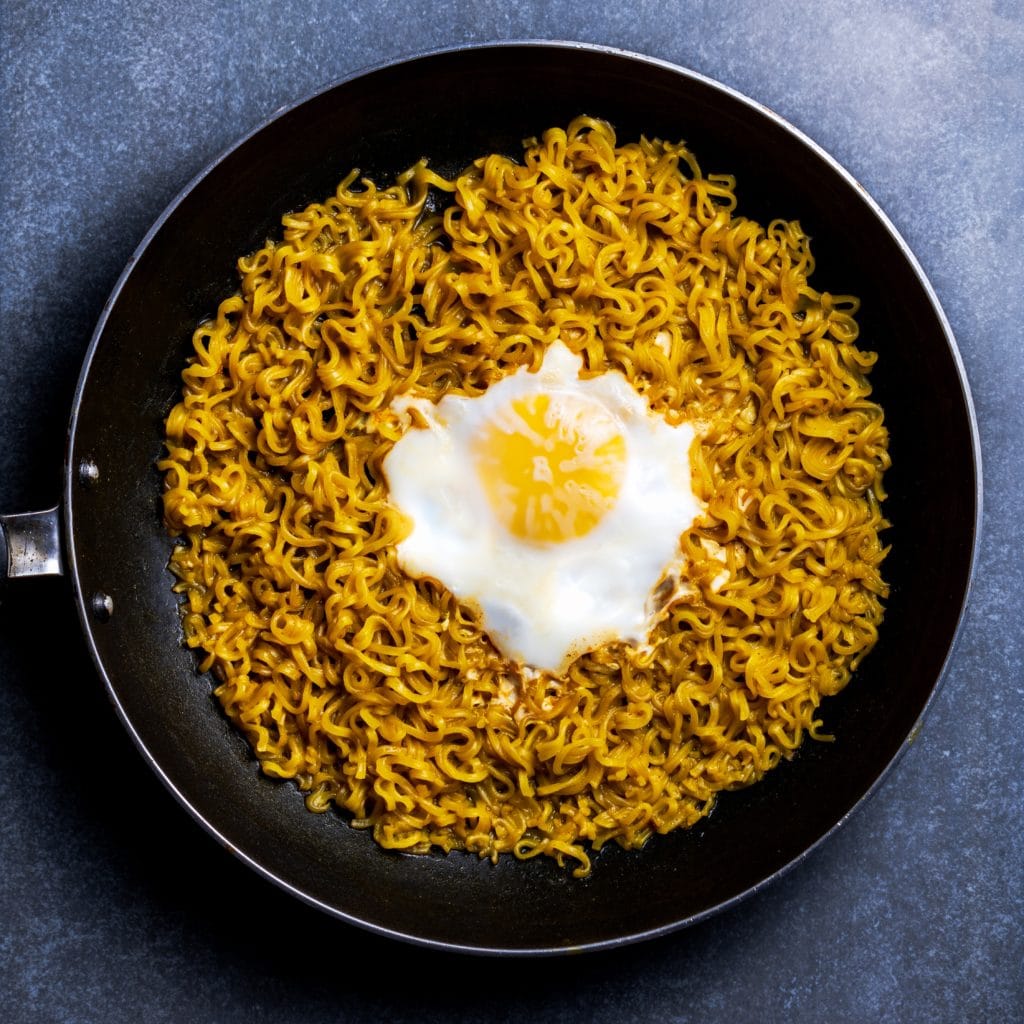 So now that you know why it is important to find quality cookware – it's time to learn how to choose the best frying pan that won't let you down and yet will improve your cooking.
When you're choosing a good frying pan, these are some of the most important things you should pay attention to:
Material
Health factor
Size
Handle & grip
Cleaning
Material
Material is the number one thing you should decide on because there are many different materials used to produce quality frying pans, and yet at the same time, all of them have their own advantages and disadvantages.
Materials that produce decent-quality frying pans and yet aren't going to break your bank are definitely stainless steel, cast iron, or simply non-stick frying pans.
This means that steel frying pans, carbon steel pans, a non-stick frying pan, an enameled cast-iron skillet, and a regular cast iron pan are all good choices for frying pans.
Health Factor
Health factor is really important and that's why you should ensure that your frying pan is PFOA-free BPA free, and PTFE free, and doesn't feature coatings (if any) that are made out of chemicals that you're not familiar with and comfortable with, and that it's safe for use at high heat.
Stainless steel pans, regular non-stick pans, hard-anodized aluminum pans, or seasoned cast iron pans are great for searing meat and keeping food from sticking, and maybe oven safe.
Size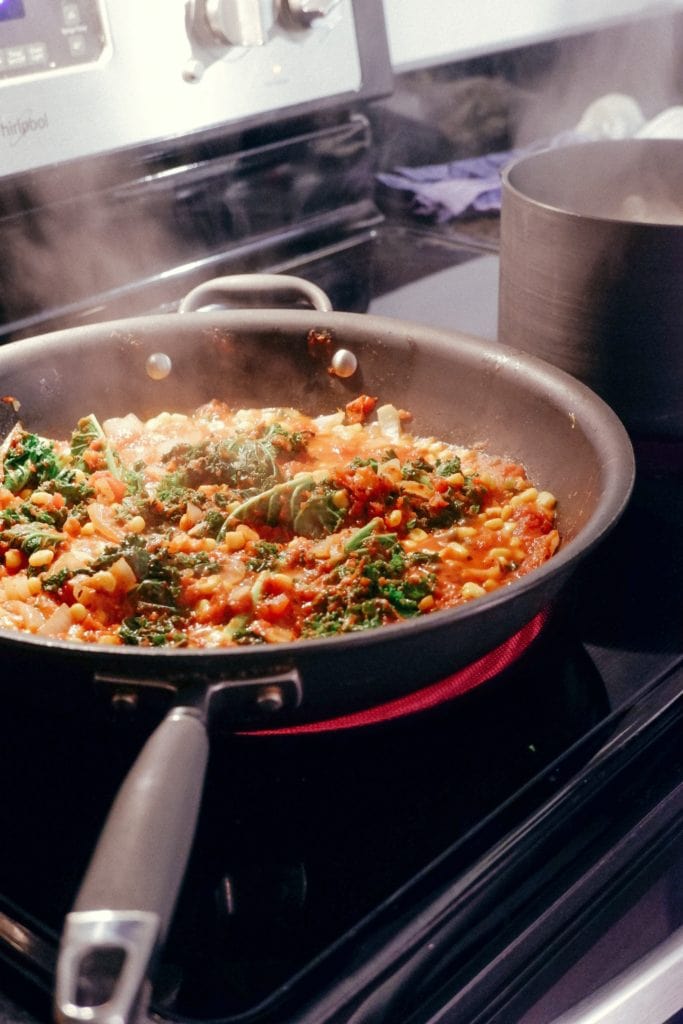 Size is another important factor that will depend on the type of food you think of frying. According to that, you'll be able to find a size that won't be too big or too small for your needs.
Also, it's important to ensure that the bottom of the frying pan isn't a lot larger than the top of your stove for the best heat transfer and minimal waste of heat.
Handle & Grip
We can't stress how important the handle is so you should definitely look into the quality of the handle as they're often separately made from the main body of the frying pan.
They're being attached in one way or another to the pan and it's important to find a quality frying pan that doesn't have the handle attached with only two screws.
What we've found is that when a fry pan is attached only by glue or by a couple of small screws, it will loosen up over time and the handle will come off.
If the handle falls apart while you're using it, it will be extremely dangerous for you!
Once you inspect the quality of the handle, it's important to inspect the grip of the handle as well.
You'll want a cool-to-the-touch grip and an ergonomically friendly handle. It's ok to NOT have a cool-to-the-touch handle as long as you're aware that you'll need a glove or kitchen towel in order to handle your non-stick pan.
For example, one of my favorite pans is a stainless steel pan that I use for a variety of foods. It's scratch-resistant, easy to clean, nonstick when I use cooking oil, is non-reactive, can handle metal utensils, and can handle higher heat with ease.
However, this type of pan has a handle that gets extremely, so I have to make sure that I always use one of my kitchen towels to take it off of the burner!
Cleaning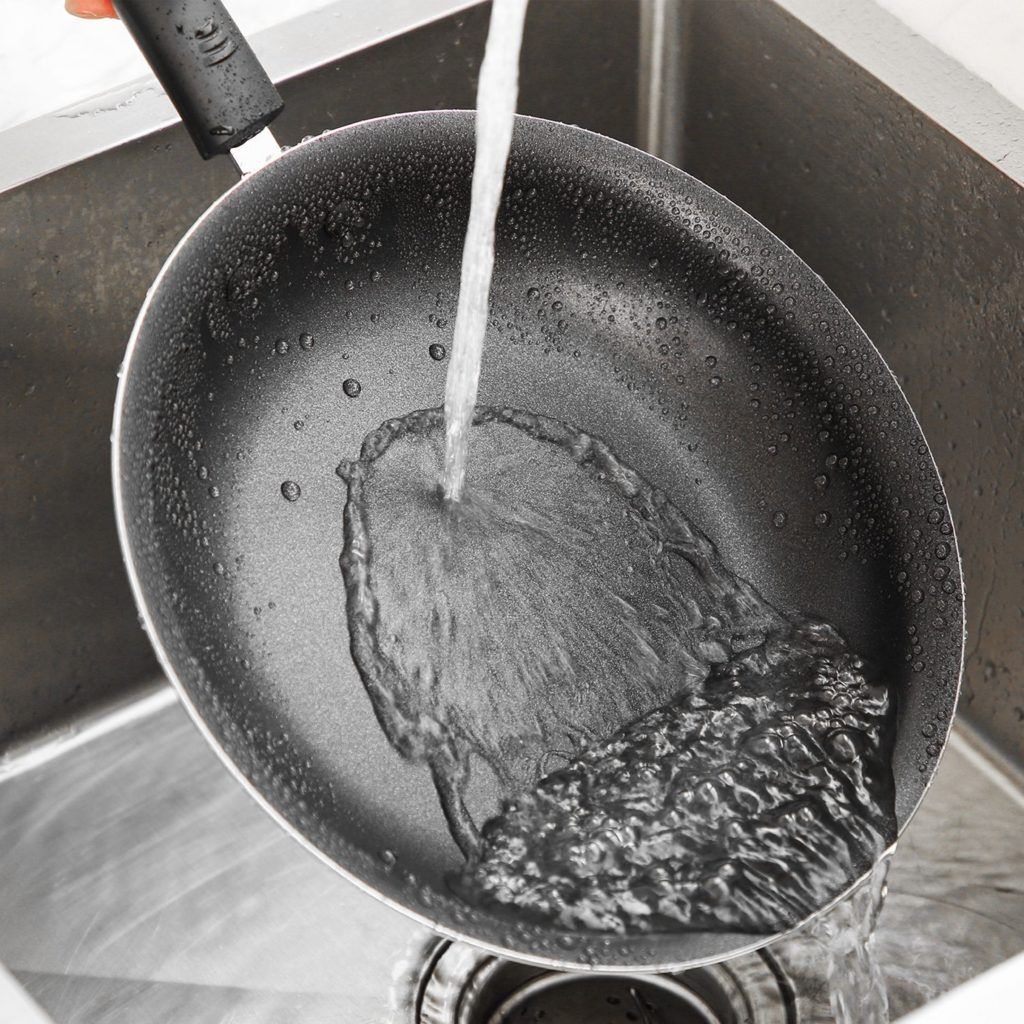 As we've mentioned earlier, many frying pans will be suitable for dishwashers but it's still important to double-check the fact and ensure that you can clean your frying pan in the dishwasher.
Also, you should find out what temperatures can frying pan endure so you don't get it damaged during the cleaning process.
If a frying pan is oven-safe, you can safely assume that it's dishwasher-safe.
However, you should always be careful when placing your frying pans in the dishwasher. Many will claim to be dishwasher safe but in reality, the harsh chemicals and hot water will eat away the nonstick coating and before you know it, you'll be annoyed by food sticking to your skillets!
This happened to me with Greenwise Ceramic Pan. After 10-15 rinses in the dishwasher over the course of a couple of years, its natural surface began to peel off and it was no longer usable or safe for my family.
That tends to happen with ceramic-coated pans and with some other tri-ply or copper pans. I always recommend gently hand washing your pans when possible.
Conclusion
Learning how to choose a good frying pan isn't a hard process and it only takes a little bit of research to make a good decision.
We hope that this article has everything you were looking for. Don't forget that we also test and review frying pans and other kitchen appliances so don't hesitate to check out our reviews in case you need additional help.
The selection process can be overwhelming at first, but we make sure to make it as simple as possible. Therefore, if you still have any questions, don't hesitate to leave a comment down below and we'll do our best to help you out!